Product Description
PROPELLER SHAFT manufacturer & supplier – CZPT is your best choice
| | |
| --- | --- |
| Product Name: | 65-9318 Factory Sale Front Prop Shaft Assembly Drive Propeller Shaft For 1975-1993 Dodge W250 Driveshaft |
| OE NO.: | 65-9318 |
| Vehicle Fitment: | For 1975-1993 Dodge W250 |
| Material: | High Quality Steel |
| Colour: | Black painted |
| MOQ: | 1pc if we have in stock |
| Note: | Have stock in China and US! |
For DODGE Propeller Shaft, we have over 100 items, such as:
CARDONE 

APPLICATION

CARDONE 

APPLICATION

65-3003

For Dodge DURANGO

65-9535

For Dodge 2500

65-3019

For Dodge Ram 1500

65-9536
65-9533

For Dodge

65-3571

For Dodge CHALLENGER

65-9537

For Dodge RAM 2500

65-7006

For Dodge Sprinter

65-9538

For Dodge 2500

65-9101

For Dodge RAM 1500 PICKUP

65-9539

For Dodge Ram Trucks

65-9102

For Dodge RAM 1500 PICKUP

65-9540

For Dodge

65-9106

For Dodge 2500

65-9541

For Dodge Ram 1500/2500/3500

65-9107

For Dodge 3500

65-9548

For Dodge RAM 3500

65-9145

For Dodge W250

65-9700

For Dodge Dakota

65-9150

For Dodge Dakota

65-9701

For Dodge Dakota

65-9151

For Dodge Dakota

65-9707

For Dodge Durango

65-9198

For Dodge 1500

65-9710

For Dodge DW Pickup

65-9318

For Dodge W250

65-9717

For Dodge Dakota

65-9319

For Dodge W200 W250 W300 W350

65-9812

For Dodge Ram 1500

65-9483

For Dodge Dakota

65-9813

For Dodge Ram 2500 3500

65-9514

For Dodge Dakota

65-9814

For DODGE RAM 1500 2500

65-9534

For Dodge Ram 2500/3500

65-9870

For Dodge 1500

65-9872

For Dodge Ram 2500 3500

65-9871

For Dodge 1500

DORMAN

APPLICATION

DORMAN

APPLICATION

938-151

For Dodge Nitro

936-016

For Dodge Sprinter

938-308

For Dodge Nitro

936-195

For Dodge Dakota

936-013

For Dodge Sprinter

938-173

For Dodge Durango

936-014

For Dodge Sprinter

946-307

For Dodge Journey AWD

 

 

936-539

For Dodge RAM 1500 PICKUP

OE NO.

OE NO.

OE NO.

OE NO.

P52853641AC

2657155

52123110AA

5215714AA

P52853641AD

52088046

52123110AB

5215714AB

52105871AC

5257103

52123110AC

5215714AC

52105860AB

5257104

52123111AA

5215714AD

52105871AB

5257121

52123111AB

5215714AE

5215716AB

530 0571 8

52123111AC

5215714AF

15113831

5305711

52123112AA

5215711AC

15763590

53006781

52123154AA

5215712AA

9064104301

53006786

52123197AA

5215712AB

906415716

6857187

52123197AB

5215712AC

9064109606

52853363AD

52123202AA

5215710AA

4593857AB

52853363AE

52123202AC

5215710AB

4593857AC

52853363AF

52123326AA

52123571AA

4593857AD

52853364AB

52123326AB

52123571AB

5104083AA

52853364AC

52123326AC

52123571AC

5104084AA

52853364AD

52123327AA

52123571AD

5119086AA

52853364AE

52123327AB

52123571AE

5157005AD

52853364AF

52123993AA

5215710AF

5157005AE

53006786AB

52129112AA

5215712AA

5157005AF

680 0571 2AA

52853038AB

5215712AB

52088046AB

680 0571 7AA

52853038AC

5215712AC

5257104AB

68006640AA

52853143AB

5215712AD

521 0571 1AB

6857187AA

52853363AB

5215712AE

521 0571 1AC

6857101AA

52853363AC

5215712AF

52105840AA

68234348AA

5215710AA

5215712AG

52105840AB

P52105871AB

5215710AB

5215710AC

52105860AA

5215710AE

5215716AA

5215710AD
If you need more information about DODGE Propeller Shaft, please message or email to us ASAP.
 
—-  OUR ADVANTAGE —-
 +700 models for AMERICA & EUROPE marketMOQ: 3PCS / for 1 item, MIN order amount: USD5000
Quality assurance: One Year WarrantyStable delivery time: 45 days
Free Sample DevelopedApply O/A 30-90 days for regular customer
Becides DODGE Propeller Shaft,we have Over 700 items applicable for following vehicles:
—-   F A Q   —-
Q1:  If we don't find what we need on your website, what should we do?
You can send us the OE number or of the product you need, we will check if we have them.
We also develop new models according to customer's need;
you can contact us for more detail.
Q2:  Can I get a price discount if I order large quantities?Yes, it depends on your purchasing quantity, more quantity more discount.
Q3:  What about the delivery time?If we have stock, we can send you the goods within 3 working days,
if we don't have stock, generally it needs 10 to 40 days.
Q4:  What's our MOQ?Sample order for quality testing 1 piece , normal order 50 pieces for 1 order with mixed models .
Q5:  What's your payment terms and condition ?We can accept T/T , LC, Trade Assurance, Western Union, Paypal, Moneygram ect.
| | |
| --- | --- |
| After-sales Service: | 1 Year |
| Condition: | New |
| Color: | Black |
| Certification: | ISO, Ts16949 |
| Type: | Drive Shaft |
| Application Brand: | Dodge |
Samples:

US$ 300/Piece

1 Piece(Min.Order)

|
Request Sample
Customization:

Available

|

Customized Request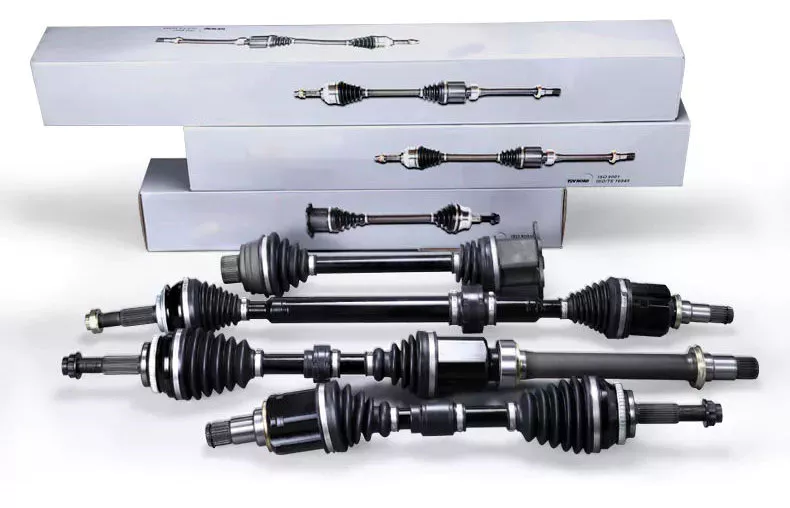 How to Replace the Drive Shaft
Several different functions in a vehicle are critical to its functioning, but the driveshaft is probably the part that needs to be understood the most. A damaged or damaged driveshaft can damage many other auto parts. This article will explain how this component works and some of the signs that it may need repair. This article is for the average person who wants to fix their car on their own but may not be familiar with mechanical repairs or even driveshaft mechanics. You can click the link below for more information.
Repair damaged driveshafts
If you own a car, you should know that the driveshaft is an integral part of the vehicle's driveline. They ensure efficient transmission of power from the engine to the wheels and drive. However, if your driveshaft is damaged or cracked, your vehicle will not function properly. To keep your car safe and running at peak efficiency, you should have it repaired as soon as possible. Here are some simple steps to replace the drive shaft.
First, diagnose the cause of the drive shaft damage. If your car is making unusual noises, the driveshaft may be damaged. This is because worn bushings and bearings support the drive shaft. Therefore, the rotation of the drive shaft is affected. The noise will be squeaks, dings or rattles. Once the problem has been diagnosed, it is time to repair the damaged drive shaft.
Professionals can repair your driveshaft at relatively low cost. Costs vary depending on the type of drive shaft and its condition. Axle repairs can range from $300 to $1,000. Labor is usually only around $200. A simple repair can cost between $150 and $1700. You'll save hundreds of dollars if you're able to fix the problem yourself. You may need to spend a few more hours educating yourself about the problem before handing it over to a professional for proper diagnosis and repair.
The cost of repairing a damaged driveshaft varies by model and manufacturer. It can cost as much as $2,000 depending on parts and labor. While labor costs can vary, parts and labor are typically around $70. On average, a damaged driveshaft repair costs between $400 and $600. However, these parts can be more expensive than that. If you don't want to spend money on unnecessarily expensive repairs, you may need to pay a little more.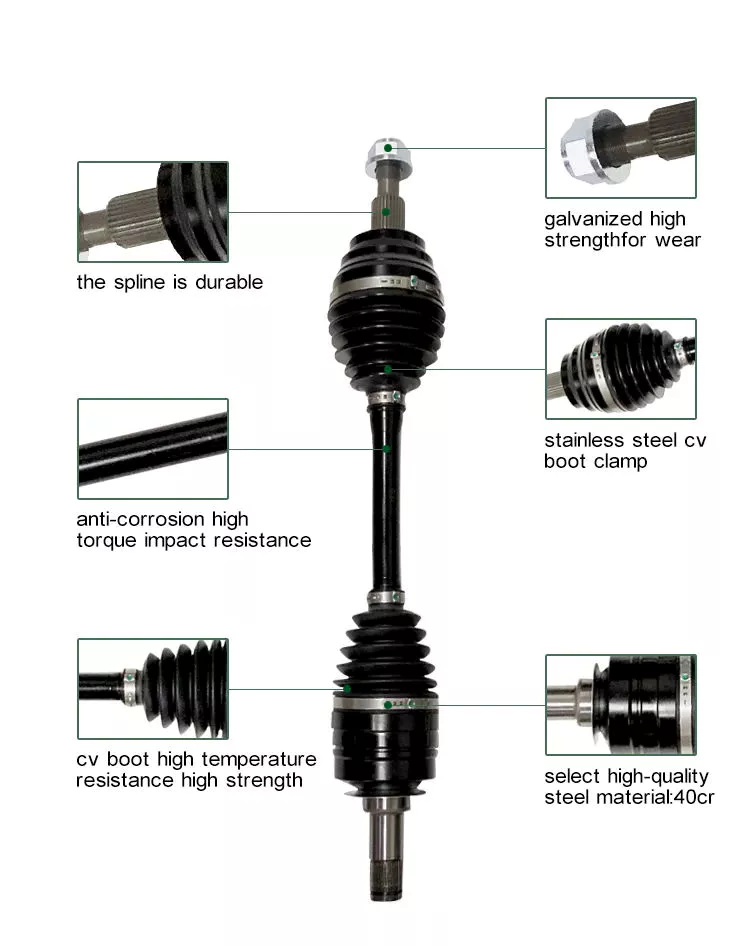 Learn how drive shafts work
While a car engine may be one of the most complex components in your vehicle, the driveshaft has an equally important job. The driveshaft transmits the power of the engine to the wheels, turning the wheels and making the vehicle move. Driveshaft torque refers to the force associated with rotational motion. Drive shafts must be able to withstand extreme conditions or they may break. Driveshafts are not designed to bend, so understanding how they work is critical to the proper functioning of the vehicle.
The drive shaft includes many components. The CV connector is one of them. This is the last stop before the wheels spin. CV joints are also known as "doughnut" joints. The CV joint helps balance the load on the driveshaft, the final stop between the engine and the final drive assembly. Finally, the axle is a single rotating shaft that transmits power from the final drive assembly to the wheels.
Different types of drive shafts have different numbers of joints. They transmit torque from the engine to the wheels and must accommodate differences in length and angle. The drive shaft of a front-wheel drive vehicle usually includes a connecting shaft, an inner constant velocity joint and an outer fixed joint. They also have anti-lock system rings and torsional dampers to help them run smoothly. This guide will help you understand the basics of driveshafts and keep your car in good shape.
The CV joint is the heart of the driveshaft, it enables the wheels of the car to move at a constant speed. The connector also helps transmit power efficiently. You can learn more about CV joint driveshafts by looking at the top 3 driveshaft questions
The U-joint on the intermediate shaft may be worn or damaged. Small deviations in these joints can cause slight vibrations and wobble. Over time, these vibrations can wear out drivetrain components, including U-joints and differential seals. Additional wear on the center support bearing is also expected. If your driveshaft is leaking oil, the next step is to check your transmission.
The drive shaft is an important part of the car. They transmit power from the engine to the transmission. They also connect the axles and CV joints. When these components are in good condition, they transmit power to the wheels. If you find them loose or stuck, it can cause the vehicle to bounce. To ensure proper torque transfer, your car needs to stay on the road. While rough roads are normal, bumps and bumps are common.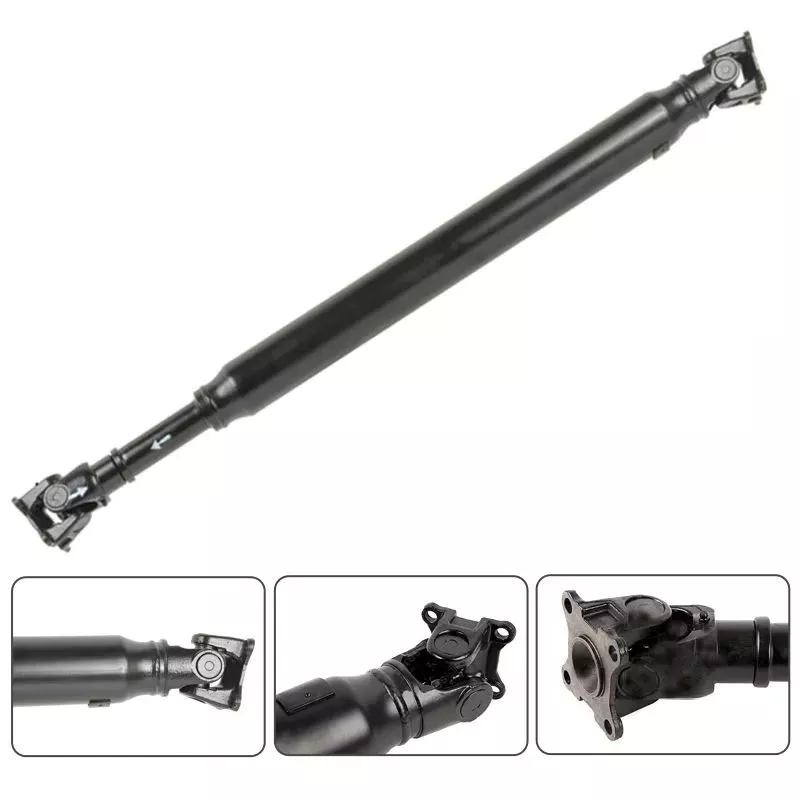 Common signs of damaged driveshafts
If your vehicle vibrates heavily underneath, you may be dealing with a faulty propshaft. This issue limits your overall control of the vehicle and cannot be ignored. If you hear this noise frequently, the problem may be the cause and should be diagnosed as soon as possible. Here are some common symptoms of a damaged driveshaft. If you experience this noise while driving, you should have your vehicle inspected by a mechanic.
A clanging sound can also be one of the signs of a damaged driveshaft. A ding may be a sign of a faulty U-joint or center bearing. This can also be a symptom of worn center bearings. To keep your vehicle safe and functioning properly, it is best to have your driveshaft inspected by a certified mechanic. This can prevent serious damage to your car.
A worn drive shaft can cause difficulty turning, which can be a major safety issue. Fortunately, there are many ways to tell if your driveshaft needs service. The first thing you can do is check the u-joint itself. If it moves too much or too little in any direction, it probably means your driveshaft is faulty. Also, rust on the bearing cap seals may indicate a faulty drive shaft.
The next time your car rattles, it might be time for a mechanic to check it out. Whether your vehicle has a manual or automatic transmission, the driveshaft plays an important role in your vehicle's performance. When one or both driveshafts fail, it can make the vehicle unsafe or impossible to drive. Therefore, you should have your car inspected by a mechanic as soon as possible to prevent further problems.
Your vehicle should also be regularly lubricated with grease and chain to prevent corrosion. This will prevent grease from escaping and causing dirt and grease to build up. Another common sign is a dirty driveshaft. Make sure your phone is free of debris and in good condition. Finally, make sure the driveshaft chain and cover are in place. In most cases, if you notice any of these common symptoms, your vehicle's driveshaft should be replaced.
Other signs of a damaged driveshaft include uneven wheel rotation, difficulty turning the car, and increased drag when trying to turn. A worn U-joint also inhibits the ability of the steering wheel to turn, making it more difficult to turn. Another sign of a faulty driveshaft is the shuddering noise the car makes when accelerating. Vehicles with damaged driveshafts should be inspected as soon as possible to avoid costly repairs.



editor by CX 2023-04-25
OE NO.: 1000W
Dimension: OEM STHangZhouRD
Content: Metal
Warranty: 1 Several years
Design Number: Rear Generate Shaft
Product Name: Entrance Generate Shaft
Application: Auto Transmission Technique
Sort: Push Shaft Assist
OEM: Settle for OEM Services
MOQ: 10 Pcs
Search term: Cv Joint External Generate Shaft
Quality: High-Top quality
Supply time: 7-forty five Days
Deal: Clients Demand from customers
Specification
| | |
| --- | --- |
| item | value |
| OE NO. | 1000W |
| Size | OEM STHangZhouRD |
| Material | Steel |
| Warranty | 1Years |
| Place of Origin | ZHE |
| Model Number | Rear Travel Shaft |
| Product Title | Front Generate Shaft |
| Application | Auto Transmission Technique |
| Type | Drive Shaft Assist |
| OEM | Accept OEM Services |
| MOQ | 10 Pcs |
| Keyword | Cv Joint Exterior Drive Shaft |
| Quality | High-Top quality |
| Delivery time | 7-forty five Times |
| Package | Customers Demand |
Packing & Supply To greater make certain the safety of your goods, specialist, environmentally helpful, hassle-free and successful packaging companies will be provided. Organization Profile HangZhou XitAI LIGHTHOUSE Machinery Manufacturing facility is a organization with prosperous consumer assets and marketing and advertising expertise, the business was established in 1992, Diy Four Wheel GO KART KARTING UTV Buggy Disc Brake Rotor Sprocket ATV 114CM Rear Axle the registered money of 1 million, specializing in the creation of automobile areas and components FAQ 1. who are we?We are primarily based in ZHangZhoug, China, commence from 1992,market to North The us(ten.00%),South America(10.00%), Large good quality industrial drive sprocket 45 # metal authentic stainless steel chain metal sprocket wheel gear Southeast Asia(ten.00%),Africa(ten.00%),Mid East(10.00%),Eastern Asia(ten.00%),Central The us(10.00%),Northern Europe(ten.00%), Mounting Versatility Cheapest Cubic Screw Gearbox South Asia(10.00%),Jap Europe(5.00%),Domestic Marketplace(5.00%). There are complete about 11-50 individuals in our place of work.2. how can we assure good quality?Often a pre-generation sample ahead of mass productionAlways closing Inspection just before shipment3.what can you get from us?Bushings4. why need to you get from us not from other suppliers?Creation, processing and producing to sample processing5. what services can we provide?Acknowledged Shipping Phrases: null; S Series Helical equipment box minimal sound worm equipment helical pace reducer gearbox for concrete mixing Approved Payment Currency:nullAccepted Payment Variety: nullLanguage Spoken:null
How to tell if your driveshaft needs replacing
What is the cause of the unbalanced drive shaft? Unstable U-joint? Your car may make clicking noises while driving. If you can hear it from both sides, it might be time to hand it over to the mechanic. If you're not sure, read on to learn more. Fortunately, there are many ways to tell if your driveshaft needs replacing.
unbalanced
An unbalanced driveshaft can be the source of strange noises and vibrations in your vehicle. To fix this problem, you should contact a professional. You can try a number of things to fix it, including welding and adjusting the weight. The following are the most common methods. In addition to the methods above, you can use standardized weights to balance the driveshaft. These standardized weights are attached to the shaft by welders.
An unbalanced drive shaft typically produces lateral vibrations per revolution. This type of vibration is usually caused by a damaged shaft, missing counterweights, or a foreign object stuck on the drive shaft. On the other hand, torsional vibrations occur twice per revolution, and they are caused by shaft phase shifts. Finally, critical speed vibration occurs when the RPM of the drive shaft exceeds its rated capacity. If you suspect a driveshaft problem, check the following:
Manually adjusting the imbalance of a drive shaft is not the easiest task. To avoid the difficulty of manual balancing, you can choose to use standardized weights. These weights are fixed on the outer circumference of the drive shaft. The operator can manually position the weight on the shaft with special tools, or use a robot. However, manual balancers have many disadvantages.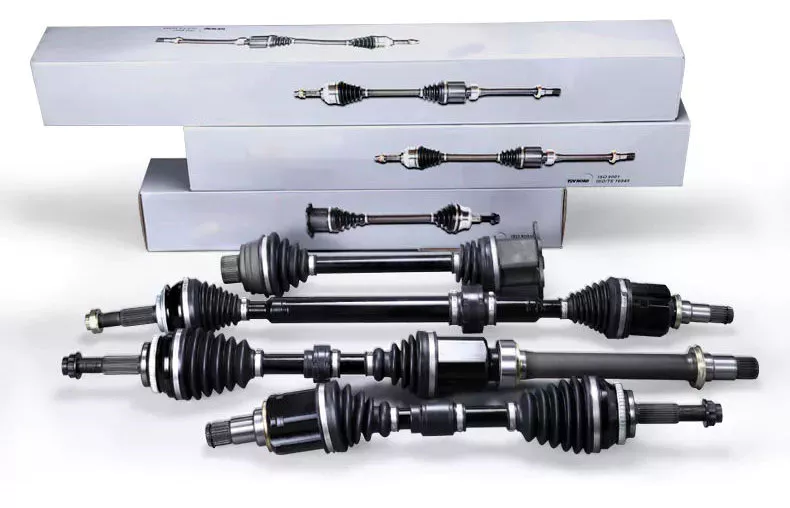 unstable
When the angular velocity of the output shaft is not constant, it is unstable. The angular velocity of the output shaft is 0.004 at ph = 29.5 and 1.9 at t = 1.9. The angular velocity of the intermediate shaft is not a problem. But when it's unstable, the torque applied to it is too much for the machine. It might be a good idea to check the tension on the shaft.
An unstable drive shaft can cause a lot of noise and mechanical vibration. It can lead to premature shaft fatigue failure. CZPT studies the effect of shaft vibration on the rotor bearing system. They investigated the effect of flex coupling misalignment on the vibration of the rotor bearing system. They assume that the vibrational response has two components: x and y. However, this approach has limited application in many situations.
Experimental results show that the presence of cracks in the output shaft may mask the unbalanced excitation characteristics. For example, the presence of superharmonic peaks on the spectrum is characteristic of cracks. The presence of cracks in the output shaft masks unbalanced excitation characteristics that cannot be detected in the transient response of the input shaft. Figure 8 shows that the frequency of the rotor increases at critical speed and decreases as the shaft passes the natural frequency.
Unreliable
If you're having trouble driving your car, chances are you've run into an unreliable driveshaft. This type of drivetrain can cause the wheels to stick or not turn at all, and also limit the overall control of the car. Whatever the reason, these issues should be resolved as soon as possible. Here are some symptoms to look for when diagnosing a driveshaft fault. Let's take a closer look.
The first symptom you may notice is an unreliable drive shaft. You may feel vibrations, or hear noises under the vehicle. Depending on the cause, it could be a broken joint or a broken shaft. The good news is that driveshaft repairs are generally relatively inexpensive and take less time than a complete drivetrain replacement. If you're not sure what to do, CZPT has a guide to replacing the U-connector.
One of the most common signs of an unreliable driveshaft is clanging and vibration. These sounds can be caused by worn bushings, loose U-joints, or damaged center bearings. This can cause severe vibration and noise. You can also feel these vibrations through the steering wheel or the floor. An unreliable driveshaft is a symptom of a bigger problem.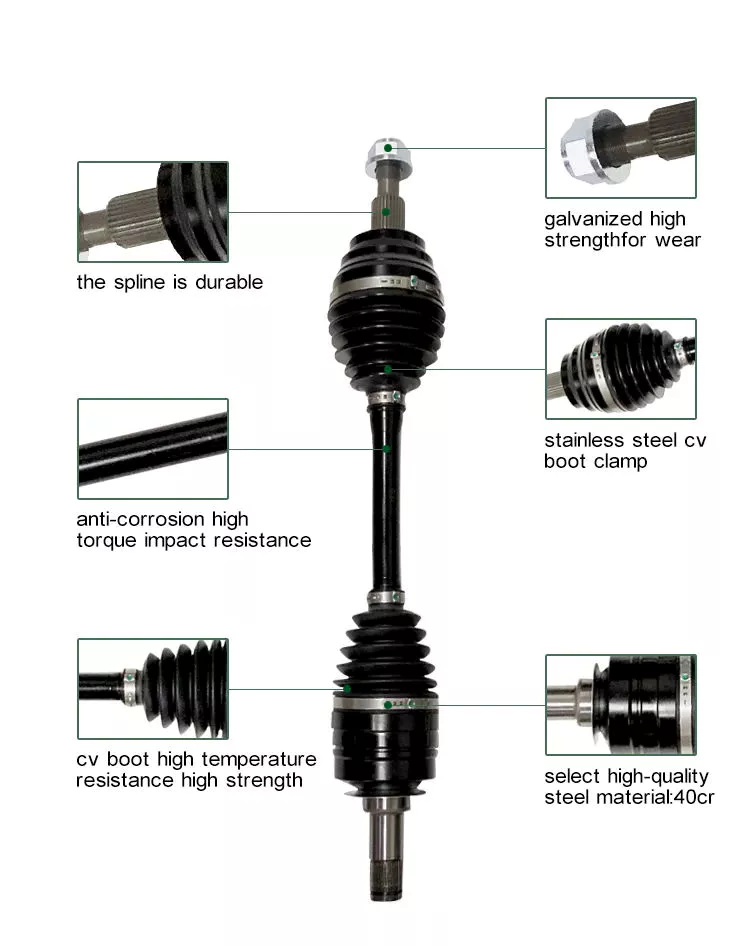 Unreliable U-joints
A car with an unreliable U-joint on the drive shaft can be dangerous. A bad u-joint can prevent the vehicle from driving properly and may even cause you trouble. Unreliable u-joints are cheap to replace and you should try getting parts from quality manufacturers. Unreliable U-joints can cause the car to vibrate in the chassis or gear lever. This is a sure sign that your car has been neglected in maintenance.
Replacing a U-joint is not a complicated task, but it requires special tools and a lot of elbow grease. If you don't have the right tools, or you're unfamiliar with mechanical terminology, it's best to seek the help of a mechanic. A professional mechanic will be able to accurately assess the problem and propose an appropriate solution. But if you don't feel confident enough, you can replace your own U-connector by following a few simple steps.
To ensure the vehicle's driveshaft is not damaged, check the U-joint for wear and lubrication. If the U-joint is worn, the metal parts are likely to rub against each other, causing wear. The sooner a problem is diagnosed, the faster it can be resolved. Also, the longer you wait, the more you lose on repairs.
damaged drive shaft
The driveshaft is the part of the vehicle that connects the wheels. If the driveshaft is damaged, the wheels may stop turning and the vehicle may slow down or stop moving completely. It bears the weight of the car itself as well as the load on the road. So even a slight bend or break in the drive shaft can have dire consequences. Even a piece of loose metal can become a lethal missile if dropped from a vehicle.
If you hear a screeching noise or growl from your vehicle when shifting gears, your driveshaft may be damaged. When this happens, damage to the u-joint and excessive slack in the drive shaft can result. These conditions can further damage the drivetrain, including the front half. You should replace the driveshaft as soon as you notice any symptoms. After replacing the driveshaft, you can start looking for signs of wear.
A knocking sound is a sign of damage to the drive shaft. If you hear this sound while driving, it may be due to worn couplings, damaged propshaft bearings, or damaged U-joints. In some cases, the knocking noise can even be caused by a damaged U-joint. When this happens, you may need to replace the entire driveshaft, requiring a new one.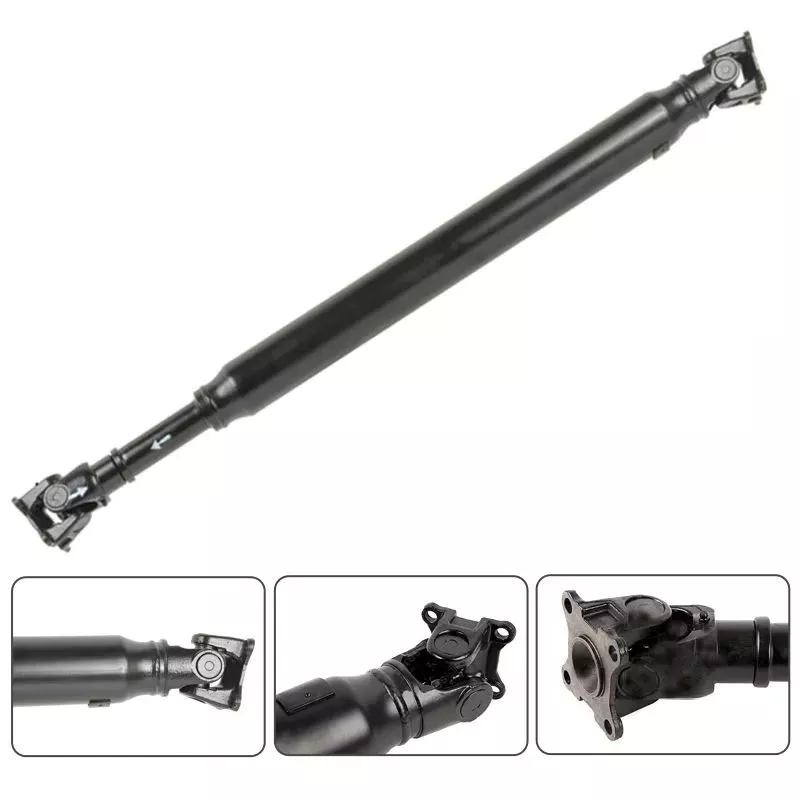 Maintenance fees
The cost of repairing a driveshaft varies widely, depending on the type and cause of the problem. A new driveshaft costs between $300 and $1,300, including labor. Repairing a damaged driveshaft can cost anywhere from $200 to $300, depending on the time required and the type of parts required. Symptoms of a damaged driveshaft include unresponsiveness, vibration, chassis noise and a stationary car.
The first thing to consider when estimating the cost of repairing a driveshaft is the type of vehicle you have. Some vehicles have more than one, and the parts used to make them may not be compatible with other cars. Even if the same car has two driveshafts, the damaged ones will cost more. Fortunately, many auto repair shops offer free quotes to repair damaged driveshafts, but be aware that such work can be complicated and expensive.



editor by czh 2023-03-07